Stacy Keibler Biography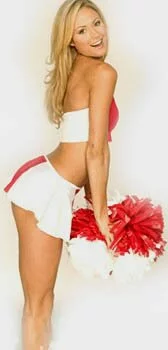 Stacy Keibler was born on October 14, 1979 and is an American actress, and former professional wrestler. She is also the manager for World Championship Wrestling and World Wrestling Entertainment. In the earlier years, Stacy Keibler was a cheerleader for the Baltimore Ravens football team, being the youngest of the entire group. She was also a perennial fan favorite, and was active in the team's charity events. After a couple of years of the squad, she left for new beginnings. In '99, Stacy entered a contest held WCW to find another member of Nitro Girls dance troupe – of course, she won. As a Nitro Girl, Keibler performed dance routines every week on WCW's flagship show Monday Nitro under the name Skye. It didn't last long, though. She soon accepted a larger role and became a valet using the provocative stage name Miss Hancock. Her outfit persisted of a business suit, apparently to clean up the sexuality into WCW's themes, her character eventually climbed on top of the announcers' table and started dancing sensually. At 5 ft 11 and weighing approximately 125 pounds, she was named one of the few women in professional wrestling tall enough to step over the middle of three ropes that surround the ring. Stacy Keibler's nickname was called "Legs" by Jerry Lawler. Briefly she had dated David Flair on screen and off screen, who was already involved in a faux relationship with Daffney. This led to the in-ring debut at the Bash at the Beach in a Wedding Gown Match, which she last after she, as well as David Flair and the referee, were left in the ring in their underwear. Stacy Keibler had removed her own gown.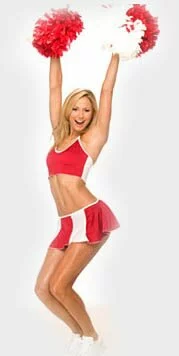 In '04 Stacy Keibler was chosen to record a track on the album WWE Originals. She and WWE music producer Jim Johnston recorded the track "Why Can't We Just Dance?" for the album. Her track was used on an episode of RAW for herself, during the 2004 RAW Diva Search. Keibler had then also gotten involved with SmackDown! Divas Torrie Wilson and Sable. She had aligned herself with miss Jackie and they had made it clear to everyone that they belonged in Playboy, not Wilson and Sable. Stacy and Jackie challenged Sable and Wilson to a Tag Team Evening Gown Match at WrestleMania 20, which they lost when Jackie lost the fall to Wilson. Their feud was dropped afterwards. Stacy Keibler had been voted as the 2004 WWE Babe of the Year soon after that, being the first WWE Diva to beat Trish Stratus in the Babe of the Year competition. Keibler appeared on RAW following her victory and told everyone that she would bend over backwards to make the fans happy.




In June of 2005, Keibler was rumored to be in a relationship with the actor Geoff Stults, best known for his appearances on 7th Heaven. They were photographed at many places together and seen as an item. They also appeared together on MTV's Punk'd, with Keibler the recipient of the prank. On May 16, 2006, Stacy Keibler suffered a seizure at the ABC Upfront Presentation in New York City, and was hospitalized. The seizure was said to be minor and Keibler was released from the hospital shortly after.